scalp micropigmentation for head scars
What are donor or harvest scars?
When a man undergoes a hair transplant, the site where existing follicles are removed and dissected into individual units to be transplanted into a balding/thinning area is called the "donor site" or "harvest site." Unfortunately, because hair transplantation is an invasive surgical procedure, it does leave a noticeable scar.
The scars from a hair transplant procedure can range in width and length. Some scars are significant and can span from the back of one ear to the back of the other. Other follicle harvesting techniques such as FUE (Follicular Unit Extraction), which uses a punching technique to remove the follicles, can leave scars as bad or worse than strip scars.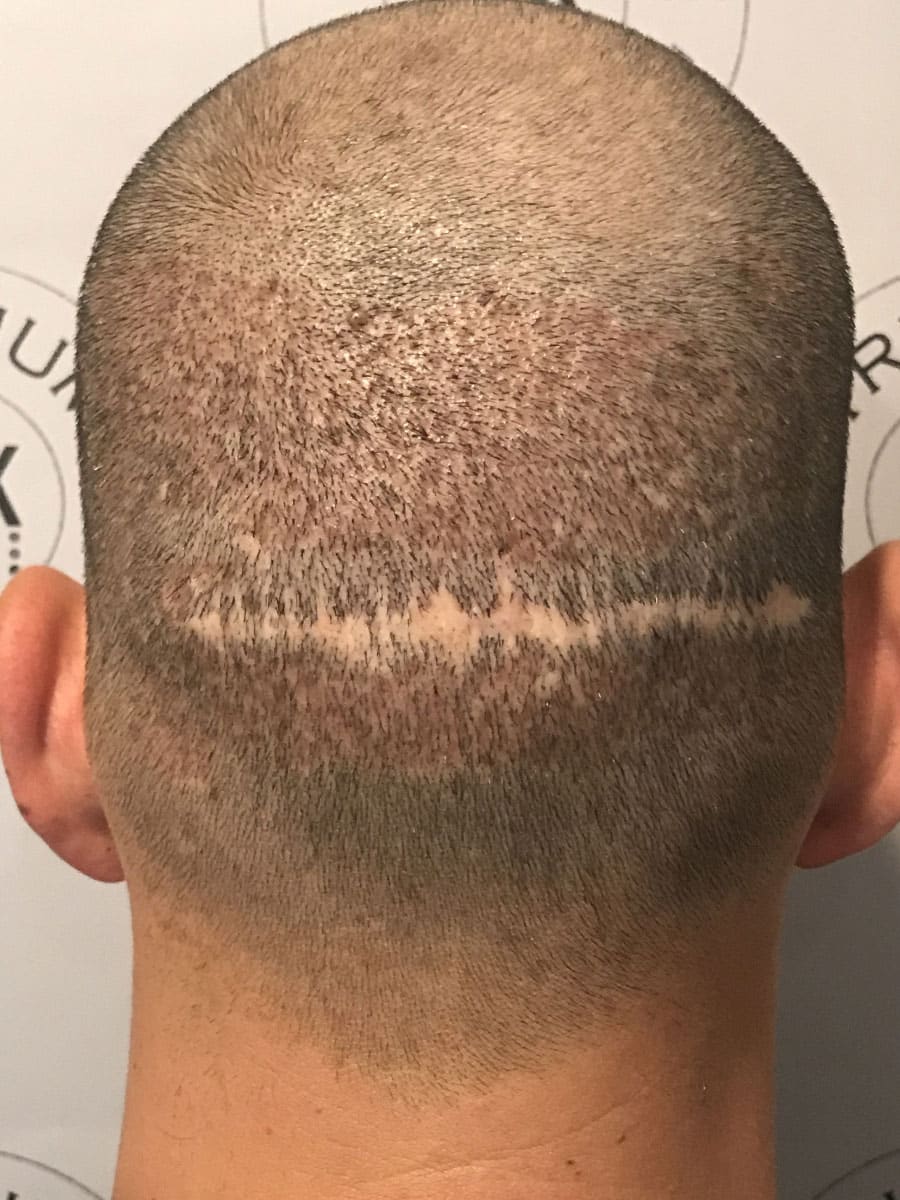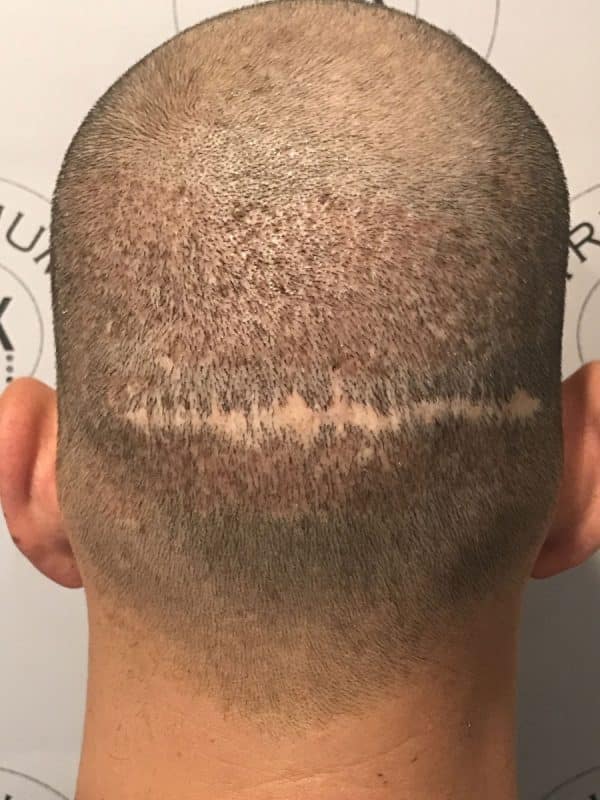 How do you hide a hair transplant scar?
Many men are unprepared for the resulting scar from a hair transplantation surgery. The very procedure they chose to boost their confidence often leaves them dealing with a very visible scar. Many men have stated that they may have been shown pictures of successful hair transplants that do not show the scar, and they would not have had the surgery had they known.
Previously, the only strategies for hiding donor scars included growing a man's hair longer to hide the scar. With the perfection of the scalp micropigmentation process, harvest scars can be camouflaged to be nearly undetectable. Specialized machines and proprietary micro needles paired with pigments designed just for work on the scalp, enable skilled technicians to replicate missing follicles and blend the color of the scar.
Pam Neighbors is a Master SMP Technician with over 25 years of experience working with plastic surgeons. She has perfected a combination of "skin needling" (if the scar must be softened), and a scalp micropigmentation technique that blends the scar area into the natural follicles of the scalp. The result significantly diminishes the appearance of the donor scar, thus restoring confidence.